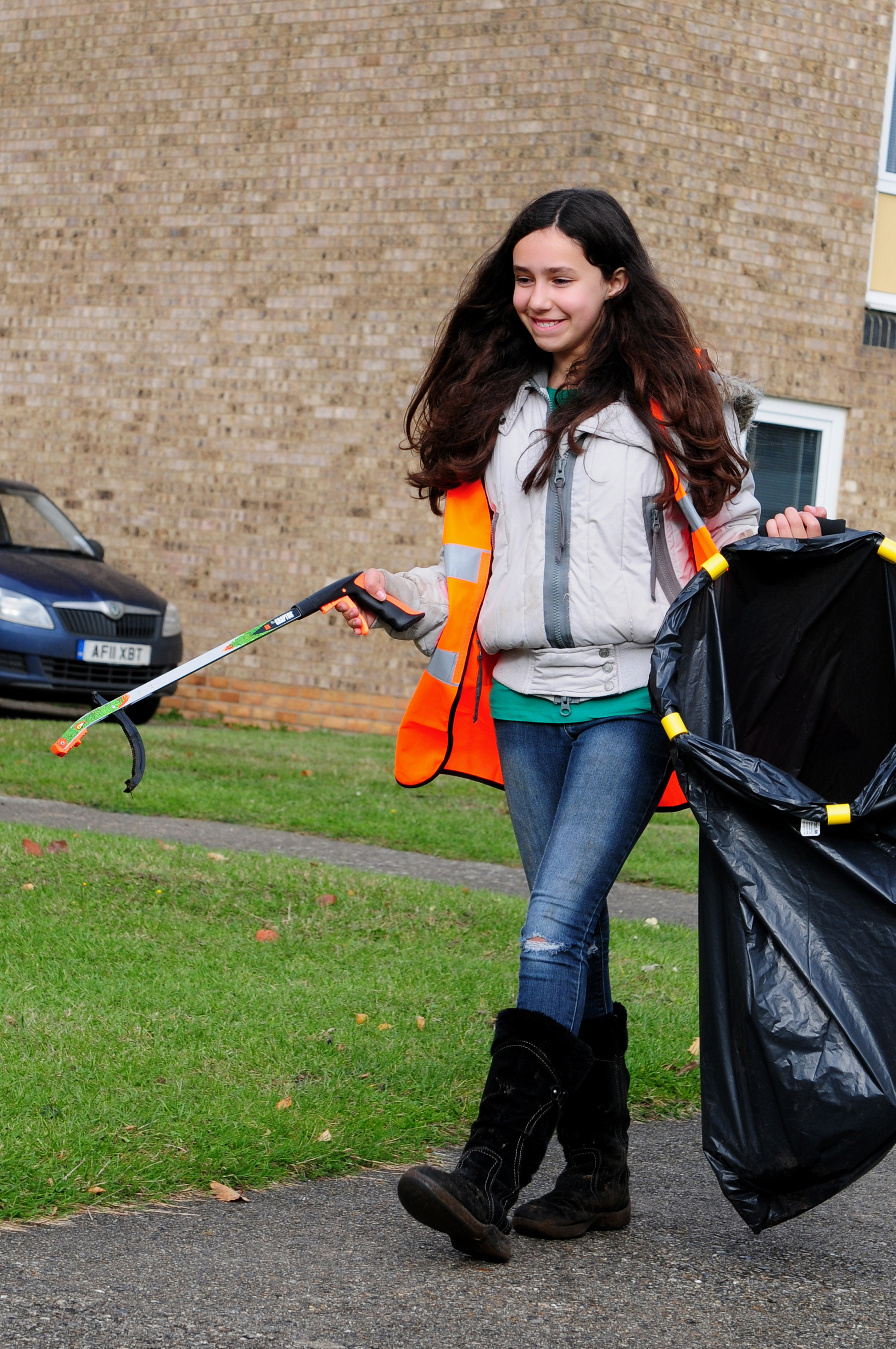 I'm starting to think I have some Swedish blood/genealogy connection thing going on because every time I read about a new trend originating from that country, I realize I'm already doing it.
The first time was when I wrote about Swedish death cleaning, which is the process of minimizing your possessions so your children won't have to deal with tons of stuff after you die. I've been in a decluttering phase for the past two years.
Then in April I read an article about "plogging," which is essentially the process of working out and picking up trash at the same time. News flash:  I get irate when I see litter.  It drives me nuts that people throw their trash outside instead of holding onto it until they (1) see a trash receptacle or (2) wait until they get home to dispose of it.
Maybe it was watching that commercial as a kid of a Native American Indian crying over litter (it was a public service advertisement for Keep America Beautiful), but I have always been a stickler for picking up trash. For many Americans, the Crying Indian became a symbol of environmental idealism.
Now Sweden's latest fitness craze — plogging — is making its way to U.S. shores. The term is a mix of words combining jogging and the Swedish "plocka upp," which means to "pick up." In this case, litter. I have been "plogging" for years when I walk; as a matter of fact it is a family thing that my parents and I have been doing for over 25 years.
Plogging is not a hard activity to incorporate into your exercise routine if you are a runner or walker (although walking makes it a little easier to grab trash). I bought one of those "grabber" devices at an estate sale years ago, and have since picked up an extra one.
I can usually find one for a dollar or so at an estate sale or garage sale.  They are generally found in the homes of elderly people who at some point needed a tool to help them reach into high places in their closets or cupboards.
Technically, you don't need to use a grabber; you can just bend down and pick up the piece of trash. It will give you a better workout if you do it that way (like doing squats). I do recommend wearing some type of work glove, though.
When I get ready to go out for my walk, I grab a heavy vinyl "trash" bag, my grabber, and set off. If I see litter on the street or in the grass, I cinch it with my grabber and drop it into the bag.
Quiz question:  Anyone want to guess what I pick up most (not counting cigarette butts)?  Answer at the end of the article.
On any given day I can easily fill two bags with trash; even more so the day after garbage day. I know where all the trash cans in town are located, so I can empty my bag if I need to when it gets full.
Plogging is a win/win for you and your community–you get the benefits of a daily workout and your community looks pristine. Additionally, you might find something of value. I've found both a $10 and $5 dollar bill on the street, as well as tons of change. But the biggest reward is just doing something of value for yourself (exercise) and the community.
Quiz Answer:  Empty cigarette packs and beverage containers (water, pop, beer, etc).
Written by:  Donna Green, Extension Educator, Family and Consumer Sciences, Ohio State University Extension, Erie County, green.308@osu.edu
Reviewed by:  Beth Stefura, Extension Educator, Family & Consumer Sciences, Ohio State University Extension, Mahoning County, stefura.2@osu.edu
Sources:
https://www.adcouncil.org/Our-Campaigns/The-Classics/Pollution-Keep-America-Beautiful-Iron-Eyes-Cody
https://www.washingtonpost.com/news/inspired-life/wp/2018/02/23/plogging-is-the-swedish-fitness-craze-for-people-who-want-to-save-the-planet-its-making-its-way-to-the-u-s/?utm_term=.6ea8afdeb9a0