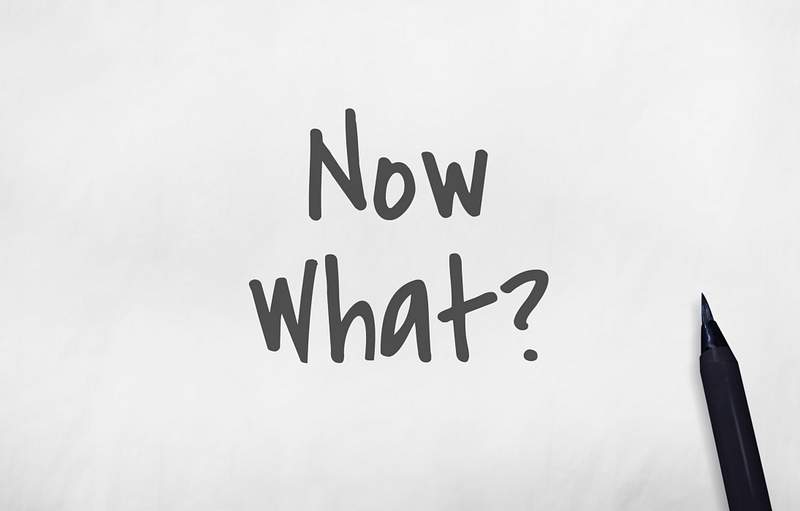 After all the fun family activities and festivities surrounding the holidays, many people find themselves experiencing a big let-down or what some might call the "winter blues". Typically, there is such anticipation and jubilation heading into the holidays that once it is all over, we find ourselves asking the question "Now what?"
According to the American Addiction Centers, post-holiday let-down symptoms include:
Fatigue from overextending ourselves, hectic holiday schedules, etc.
Loneliness from the sudden dip in social contact and fewer get-togethers
Sadness and feelings of loss or emptiness upon the return to "regular" life
Reduced motivation when the excitement and energy of the holidays that buoyed you disappears
If you recognize these symptoms in yourself, you are not alone. Studies show as many as 25 percent of Americans suffer from low-grade to full-blown depression after the holidays. If you notice depressive symptoms try implementing these strategies:
Take care of yourself. Make sure you are getting quality sleep, regular exercise and eating a balanced diet.
Schedule time for fun. Even though the holiday parties are over, you can still make plans to interact with others. Go for lunch, FaceTime a friend, or plan an activity you enjoy. Stay involved and reach out to others.
Be patient and go easy on yourself. Getting back into your routine can be challenging. Be kind to yourself. Meditate, read, enjoy a hot bath and just take time to relax.
Taking a proactive approach can help you beat the winter blues! In addition to the strategies above, try planning at least one thing in your week that you look forward to and that gives you pleasure. If you find yourself still struggling despite your best attempts to move forward, I encourage you to reach out to the Crisis Hotline by texting "4hope" to 741741 or calling 1-800-273-8255. The Crisis Hotline provides free 24/7 support and is anonymous.
If you would like additional strategies and tips for beating the winter blues, visit our webinar archives to view a four session webinar series from our team on Beating the Winter Blues.
Written by Lorrissa Dunfee, Family and Consumer Sciences Educator, Ohio State University Extension Belmont County
Reviewed by Jenny Lobb, Family and Consumer Sciences Educator, Ohio State University Extension Franklin County
Sources:
Article by: MacCarthy Libby MacCarthy, Libby. "What's Behind The Post-Holiday Funk & How To Snap Out Of It Post Holiday Depression." Psycom.net – Mental Health Treatment Resource Since 1996, 17 Aug. 2020, www.psycom.net/post-holiday-depression.
"Winter Blues Definition and Meaning: Collins English Dictionary." Winter Blues Definition and Meaning | Collins English Dictionary, HarperCollins Publishers Ltd, 2007, www.collinsdictionary.com/us/dictionary/english/winter-blues.
Milios, Rita. "Avoid Holiday Blues and Post-Holiday Letdown." Recovery.org, 16 Dec. 2016, www.recovery.org/pro/articles/avoid-holiday-blues-and-post-holiday-letdown/.
Marie Hartwell-Walker, EdD. "How to Manage Post-Holiday Depression." Psych Central, Psych Central, 17 May 2016, https://psychcentral.com/lib/how-to-manage-post-holiday-depression#1